11 Perfect Days - Day 1
Submitted by Ingwe on Mon, 24/08/2009 - 7:27pm
11 Perfect Days - Day 1
Day 1 - Johannesburg to Crocodile Bridge, KNP.

We were off!  I live in Oklahoma, a long way from the South African bushveld. After visiting my parents in the north of England I was finally on my way.  Hubby came to meet me, and we flew to Johannesburg with Virgin Airlines.
The flight was smooth and Virgin took very good care of us, but we couldn't get there soon enough; shortly after arriving at Oliver Tambo International tAirport we found Russell, from Avis, who was in a very good mood.
"I have just what you asked for" he said, "it's brand spanking new and only has 6 kilometers on it" he said.

"good job he doesn't know where it's going" Hubby said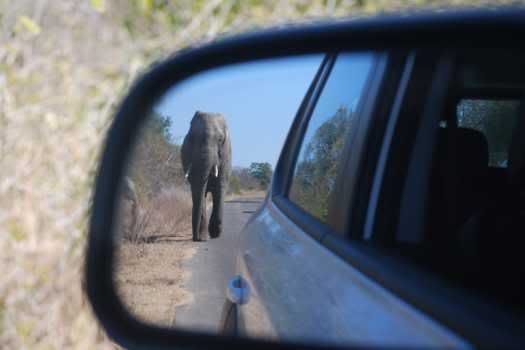 "Thank you Russell, it's perfect!"
Our first stop is at Woolworths in Middelburg to buy some fruit, rusks, juice and other goodies to eat in the car (padkos).  We stop for petrol in Nelspruit and because the municipal workers are on strike we are dismayed at the amount of rubbish on the main street.  We have never seen it like this before.
Hubby is thrilled by the signs advertising Nelspruit as a host city for the 2010 World Cup and we have to take a quick pic as we drive through the traffic lights.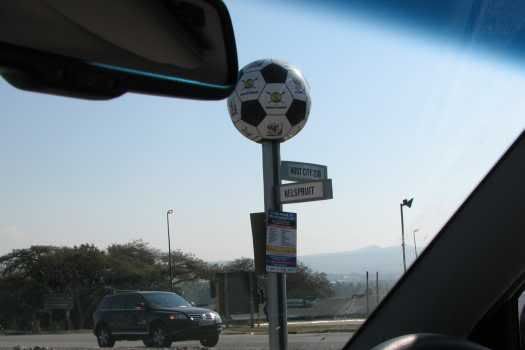 Finally one of the best parts is stopping for a second to look at the road in...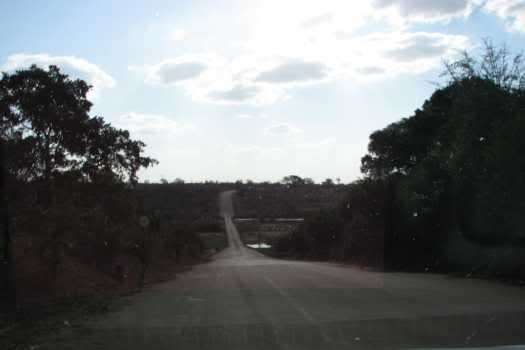 We are very tired by now and kept saying that we'll just sit on the stoep and have a Savanna, but once we have checked in and found our hut, we simply have to take a quick look outside the camp before the gates close for the night.
Oh, but wait - some old friends waiting outside our hut...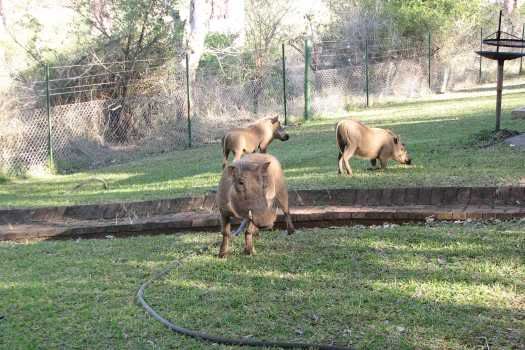 You can tell we just arrived because our neighbours (a very nice British man and his son) tell us to hurry and go outside the gate because there are some rhinos - "and don't worry, the warties will still be here when you get back.
There were in fact 5 rhinos very close to the gate and I had a devil of a job trying to get them all in one place for a family pic.  They said they didn't fancy that, but Mum did agree to pose with her calf.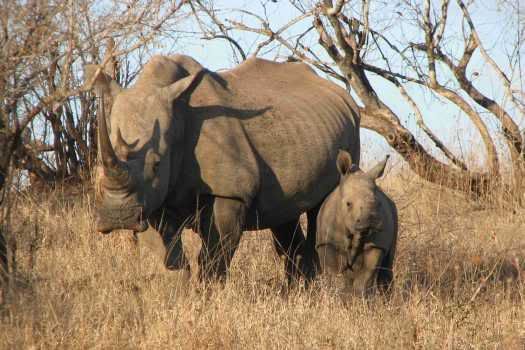 and # 3 rhino said he would squeeze in too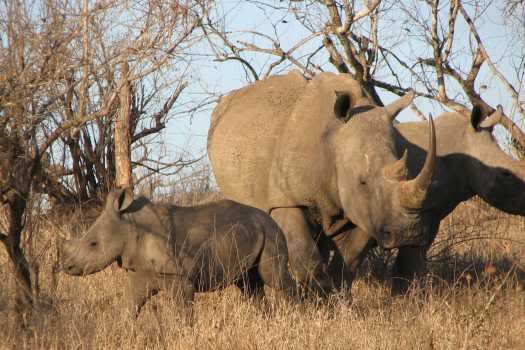 Our first Impala!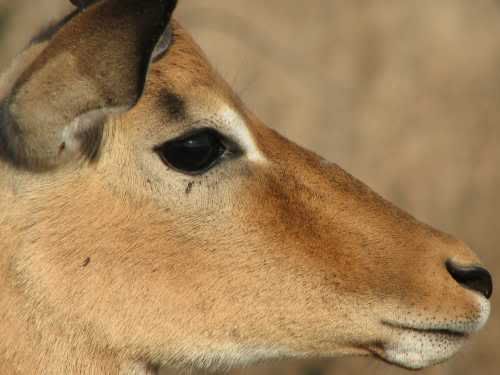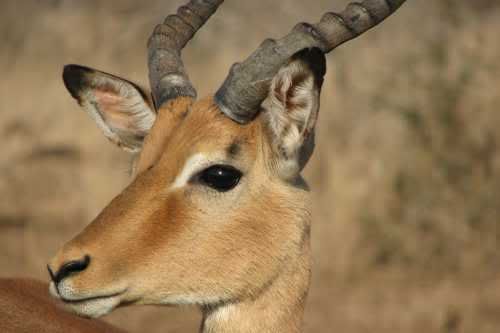 ... and this beautiful little puffed up Lilac breasted roller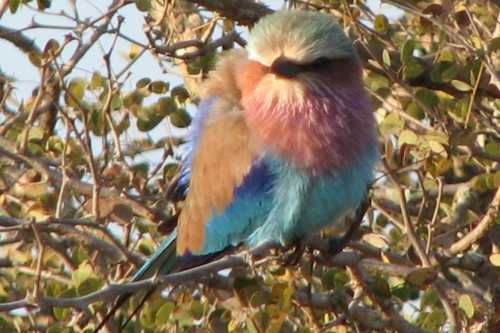 Hubby and I are now grinning from ear to ear and head off back to camp for that much anticipated Savanna, and shower and a picnic from our goodie box.   While we are sitting on the stoep we see a lesser bushbaby jumping around in our tree and invite our new friends next door to come and take a look.  They were thrilled because they had never seen one before!
So, day one was perfect.  And it was only a couple of hours in the park.