2011 Safari to Kruger and Nkorho. Blog Part 5 - Giraffes
Submitted by Stokie on Sun, 18/09/2011 - 11:14pm
2011 Safari to Kruger and Nkorho. Blog Part 5 - Giraffes
In our safari to the Kruger National Park and Nkorho we saw many giraffes: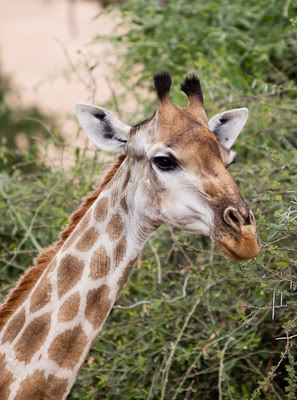 On a drive whilst staying at Nkorho we found these two young male giraffes paying a lot of attention to one another.  They soon started "necking" where they sway their necks and hit each other on the body.  This is done to establish dominance over the other male:
As this video here shows the necking can be quite violent.  One of my relations has even seen a giraffe who died of a broken neck through this strenuous exertion.
Thanks for looking.  Until the next part of the blog.
Charles