2011 Safari to Kruger and Nkorho. Blog Part 7 - Wild Dogs and Lions in the Kruger Park
Submitted by Stokie on Mon, 19/09/2011 - 8:01pm
2011 Safari to Kruger and Nkorho. Blog Part 7 - Wild Dogs and Lions in the Kruger Park
Our final day in the Kruger Park took us from Satara Camp along the Orpen Road to the Orpen Gate.  We were very fortunate to see a pride of 15 lions at Nemesani Water-Hole (2 male lions, 7 lionesses and 7 cubs) feasting on a Kudu kill and resting afterwards.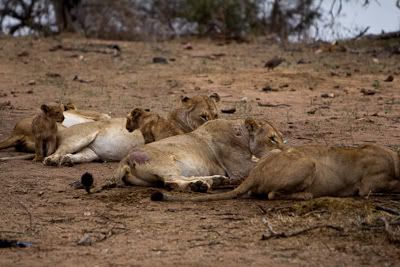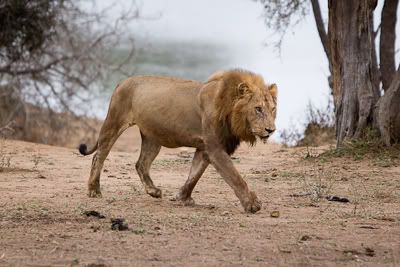 Leaving the water-hole we were excited to be flagged down by a car to be told that there were Wild Dogs about 1km before the Orpen Gate.  We had only see these once before and that time they were all sleeping.
Sure enough just before the gate we came across the usual car jam and took our place working our way up to the best sighting spot.  There were 13 wild dogs, intially sleeping in two groups but later getting up and walking around.
It was a thrill to see these rare animals and to be able to spend some time with them.  It was a lovely finish to 8 wonderful days in the Kruger National Park - on to Nkorho Bush Lodge.
Charles