FRED
Famous 'bad boy' baboon euthanised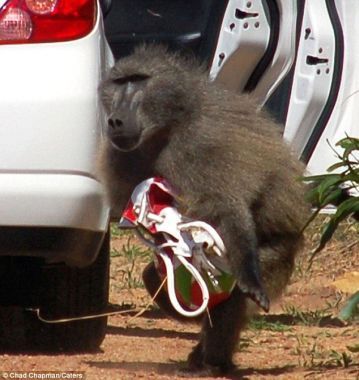 SOUTH African officials have euthanised the country's most famous baboon, after he become too dangerous.
More than 400 baboons roam Cape Town's outskirts, particularly the popular scenic sites along the coast
. Baboons are a protected species under South African legislation, but their aggressive pursuits of food have led to conflicts with residents.
STORIES CLICK HERE
IMAGES AND STORIES CLICK HERE