knysna
The forest is the largest indigenous forest in
South Africa
images        click here
Undoubtedly, Knysna's most famous attraction is the lagoon where you can take a ferry to the Featherbed Nature Reserve,
images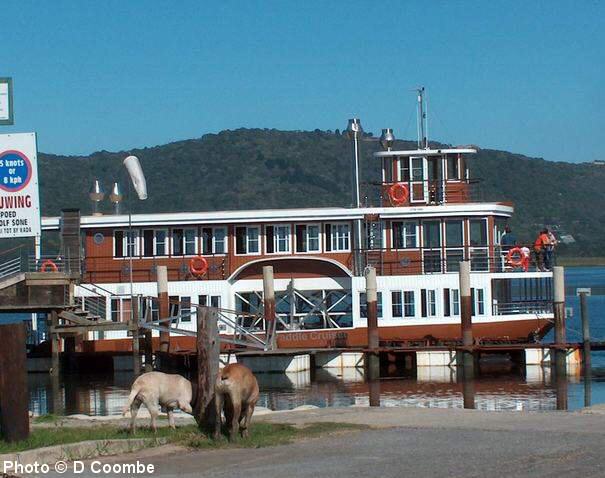 click here for images
The forest is the largest indigenous forest in South Africa - 80,000 ha -- 200,000 ac.
and contains rare and ancient trees, including stinkwood, yellowwood, white alders and Cape chestnut. The King Edward VII Tree, surrounded by a carpet of thick green ferns, is estimated to be 600 years old
a private nature reserve, which is home to the beautiful Knysna Loerie
or sample the tasty oysters. Two giant sandstone cliffs (known as The Heads) guard the mouth of this lagoon, which links the estuary to the sea. There is a lookout point in the nature reserve which offers panoramic views of the heads, as well as the crashing waves below. Other wildlife found on the reserve includes the Cape mountain tortoise, blue crane (South Africa's national bird), rare black African oyster catcher, white-breasted cormorant and bushbuck.
The Millwood House museum tells the story of the history of the town, and includes artefacts once owned by George Rex, the founder of Knysna. The building is constructed entirely from yellowwood. The nearby Millwood gold mines are open to the public. Jubilee Creek, the exact spot where gold was found, is a beautiful picnic area, with many enjoyable forest walks in the area.