Black-backed Jackal - did you know...
Submitted by Anonymous on Fri, 24/07/2009 - 6:36pm
Black-backed Jackal - did you know...
---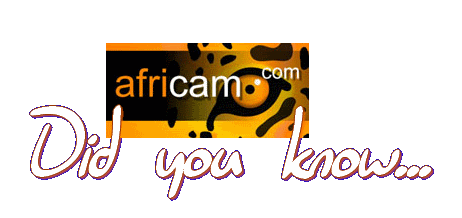 Canis mesomelas
are often called the Silver-backed jackal, because of the golden color with black/silver marking running down the saddle on its back.
can only be found in Africa.
are active both during day and night.
pair for life and are territorial,the pair bond is extremely strong. Pairs hunt, defend, and patrol together on their home ranges.
both male and female scent-mark with urine. When foraging together they will often mark the same places.
male and female both take part in the rearing and feeding of young, subadults from previous breeding season will also bring food to the young.
pups begin to leave the den by approx. 7 weeks, and forage close by the den with their parents. In this period they are extremely  vulnerable to attack by predators such as leopard, cheetah or even certain eagle-species.
pups are mature by 11 months.

are very opportunistic and will even attempt snatching food from a male lion.
have a very broad diet, including small mammals, fruit, berries and carrion.
if they have a food surplus, they will bury it for later consumption.
can survive without water by eating moist fruits.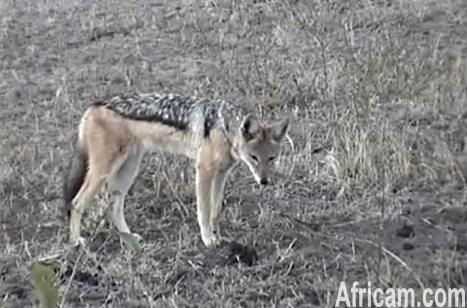 use holes in the ground (mostly dug by other animals) as dens.
The species name for the black-backed jackal, mesomelas, means "black-middled" in Greek
References 

Wild Ways – Peter Apps 

Beat about the Bush – Trevor Carnaby
Safari Companion - Richard D. Estes
Behaviour guide to African mammals - Richard D. Estes
Kingdon Field Guide to African mammals - Jonathan Kingdon

---
»