Welcome All! Join us at the Africam Boma Forum.
Note: NK for Nkorho, EP for Elephant Plains, ID for Idube, NA for Naledi, TE for Tembe, RC for Olifants River Cam, BE for Black Eagle.
Cam Pic(s) from yesterday (janirry1958-Mavis-Tourneyman1) More here.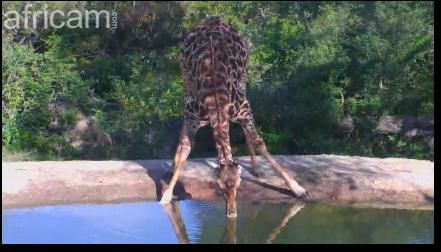 Africam: We will keep the cameras away from rhino. Please respect the decisions of The Zoomies; when you think there may be animals around but the camera is not moving there. Thank you for your consideration.
Cam pic thread click here. Happy Camming!