Cam pic(s) from yesterday (Mavis,Tourneyman1,Geschu) More here.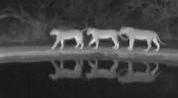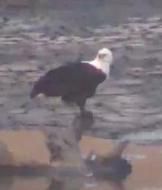 Abbreviations used: NK: Nkorho; CE: Cat-Eye; TE: Tembe; ID: Idube; NA: Naledi; RC: Olifants River Cam; BE: Black Eagle; HE: Baby Rhino Cam
Africam: With the exception of the Baby Rhino Cam, the camera will be moved away should rhinos appear on any of our cams.
Notice: The Boma Chit-Chat thread is closed pending updates to the forum. If you have any questions or concerns, please contact a Forum Moderator via a Private Message. A list of Forum Moderators can be found HERE. After clicking on a Moderator's name you will see the Private Message option on the left hand side, under the name.
Happy Camming All!