Happy Birthday MaddieJ4J
Thu, 20/11/2008 - 12:45am
#1
Happy Birthday MaddieJ4J
Happy birthday MaddieJ4J
With lions roaring on NK I wish you many great sightings for the coming year.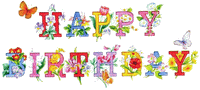 Thu, 20/11/2008 - 11:19pm
#8
African lions: 
Size: 48 inches high
Weight: 330 to 500 pounds
Now I'm learning something here -- mountain lions or cougars, are the largest of the small cats.  They cannot roar.  I didn't realize they are so much smaller than African lions, about half the size and weight.  They are compared to leopards.  From Wikipedia:
Cougars are slender and agile cats. Adults stand about 60 to 76 cm (2.0 to 2.5 ft) tall at the shoulders. The length of adult males is around 2.4 m (8 ft) long nose to tail.
Males have an average weight of about 53 to 72 kilograms (115 to 160 pounds). In rare cases, some may reach over 118 kg (260 lb). Female average weight is between 34 and 48 kg (75 and 105 lb).Cougar size is smallest close to the equator, and larger towards the poles.   It also says that proportionally, they have the largest hind legs. 
An exceptional vertical leap of 5.4 m (18 ft) is reported for the cougar.  Horizontal jumping capability is suggested anywhere from 6 to 12 m (20 to 40 ft).  The cougar can run as fast as 55 km/h (35 mph), but is best adapted for short, powerful sprints rather than long chases. It is adept at climbing, which allows it to evade canine competitors. Although it is not strongly associated with water, it can swim.