Happy belated Birthday Barb/OH
Sun, 24/10/2010 - 7:11pm
#1
Happy belated Birthday Barb/OH
Happy belated Birthday wishes Barb/OH!
Mon, 25/10/2010 - 12:33am
#2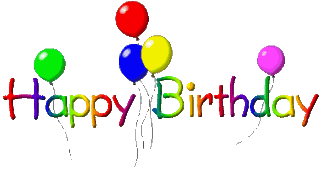 Sorry for being late but I hope you had a great day and will have a year of great sightings and good health.
Mon, 25/10/2010 - 12:10am
#3
                HAPPY BELATED BIRTHDAY BARB
             HOPE YOU HAD A VERY SPECIAL DAY
     HEALTH AND HAPPINESS TO YOU IN THE COMING YEAR
Sun, 24/10/2010 - 11:03pm
#4
Happy belated Birthday Barb
Hope you had a wonderful day!