Happy Birthday MarlynUK
Thu, 25/03/2010 - 11:48pm
#1
Happy Birthday MarlynUK
Happy Birthday Marlyn - I hope you have a wonderful day!
Fri, 26/03/2010 - 11:30am
#2
HAPPY BIRTHDAY MARLYN
I HOPE YOU HAVE A GREAT TIME
WITH LOTS OF WISHES
ALL THE BEST
IN
HEALTH WEALTH AND LOTS OF HAPPINESS
FROM DORIS
Fri, 26/03/2010 - 3:31am
#3
Happy Birthday, Marlyn! Wishing you a happy and healthy year to come.
Fri, 26/03/2010 - 12:33am
#4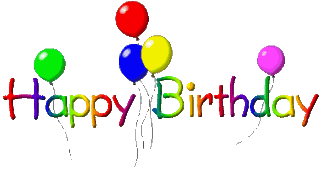 Hope you have a great day and a year of great sightings and good health.