Happy Birthday Swift
Sat, 07/11/2009 - 12:01am
#1
Happy Birthday Swift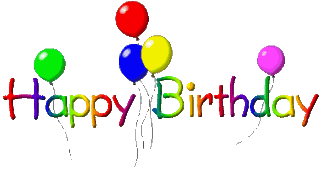 Hope you have a great day and a year of great sightings and good health.
Sun, 08/11/2009 - 4:25am
#5
Thanks for your Birhtday wishes at the BOMA.
A year ago I had a great gift by seeing and listen to Miriam Makeba at this special day and I enjoyed it realy. Two dayes later she passed away:( Still a strange experience).

I am a fan/watcher/listener but lurker too:) since a long time.
Never a day without Africam is a part of my live
Thanks for this!