KeeKee's Grandson Tristan Cole
Fri, 20/07/2007 - 6:27am
#1
KeeKee's Grandson Tristan Cole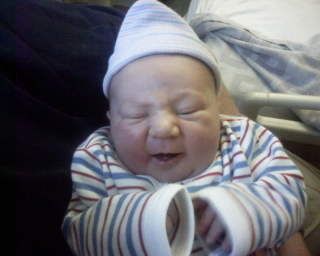 Born 7-19-07   7.89 lbs
Wed, 25/07/2007 - 8:48pm
#2
Thanks everyone for the kind words, yes I am proud and trying to be patient.
Sabone that is a fantastic thing to do, I'll tell DS2 about it.
Auntie how do you get the little train.
In Sept DS1 is flying me and hubby to HI as that is when his wife is due with their first so this is the year of Grandbabies and we are happy just wish they were here close to us.
Thank God for the internet.