Kruger 2010 - Part 13
Submitted by Anonymous on Sun, 16/01/2011 - 1:23pm
Kruger 2010 - Part 13
Kruger National Park 2010
A blog from my recent trip to Kruger in October 2010.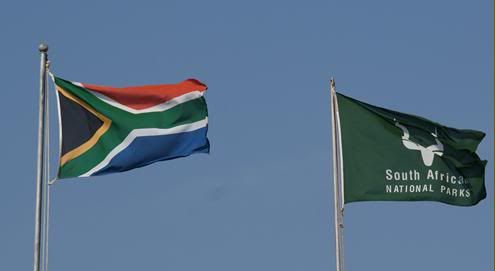 Day 15 - 24-10-2010

This is it.... our last full day in the park
Tonight we are leaving Kruger and going back to Marloth Park to Freda's house.
Before leaving Byamiti, we had a walk down to the birdhide in the camp.
One of our first sightings of the day was this beautiful Kudu bull.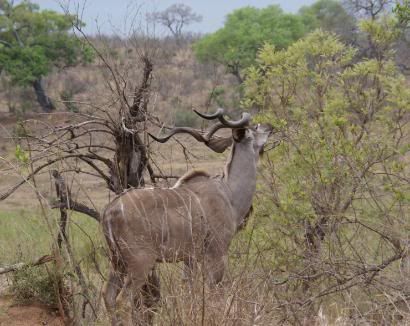 and these 3 spotted beauties were having a little nap next to the road.
I love hyaena and could watch them for hours.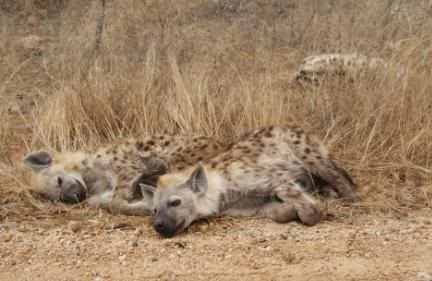 aren't they lovely !!!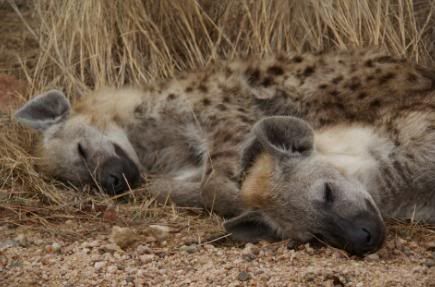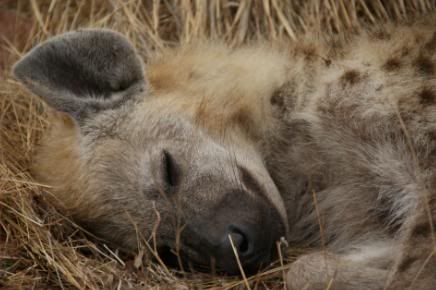 I will miss the trees....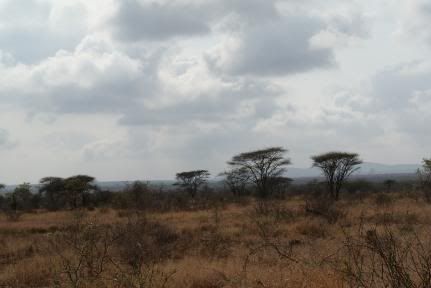 and the elephants... and we saw plenty of them again today.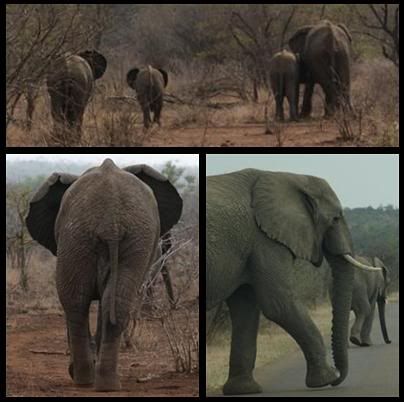 We had lunch at Lower Sabie and this White-browed Robin Chat was having a drink.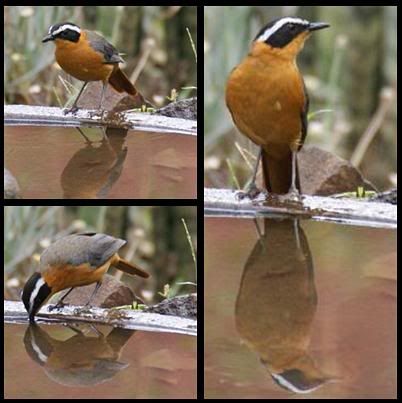 While I was having a pitstop at Lower Sabie, Joey saw a snake. The snake was in a tree at the spot where I had been watching the White-browed Robin Chat having a drink !

We continued our way and along the Sabie river we found some lions.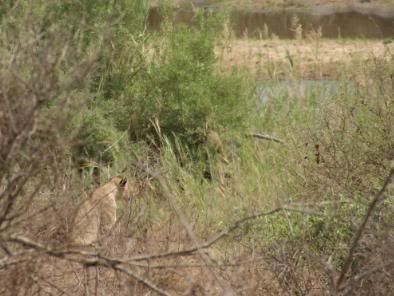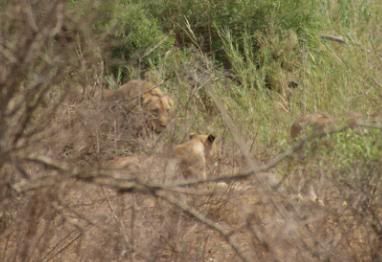 And a Bateleur Eagle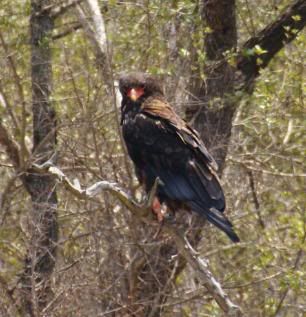 We saw another group of lions sleeping and hiding behind a big rock along the river. On this trip we saw 39 lions in total. Never seen this many before !

At the Nkuhlu picnic spot, I was being watched by bats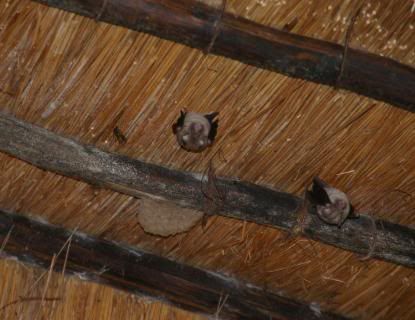 How many elephants fit under one tree ??? The answer : A lot !!! We saw a whole herd of elephants all standing under a big tree.

and finally had a great sighting of a Martial Eagle.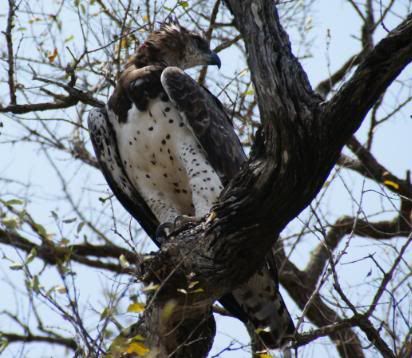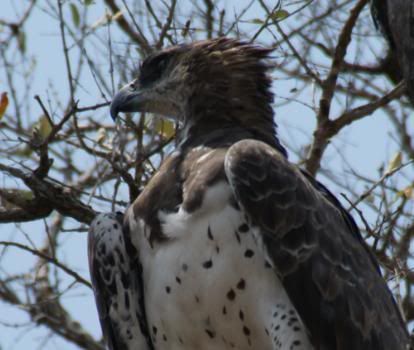 On this trip we had seen a few raptors, but couldn't identify them as they were all brownish and too difficult to ID for us. But this one was definitely a Martial Eagle !

The Sabie River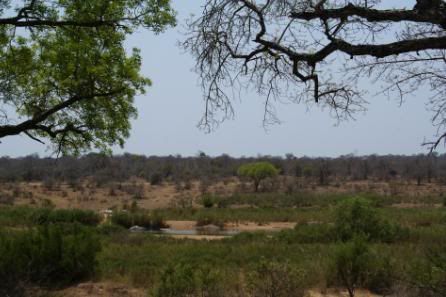 Buffalo in the distance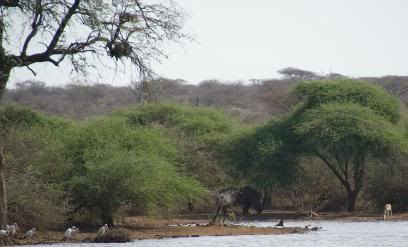 At Sunset Dam a rhino was standing in the shade of a tree and impala and zebra were drinking.
Late afternoon we arrived back at Marloth Park. It was good to be back there, I like Marloth Park. And off course it was great to see Freda again and to tell her about what we had seen on our trip.
It was a boiling hot evening & we went out for a nice dinner in a nearby lodge. When we arrived back at the house we could hear footsteps in the dark. Two weeks ago, on our first day here, we had seen kudu, impala, bushbuck & warthog at the house, but this time it was a giraffe that had walked up to the house !
A storm was brewing & we could hear lions roaring in the distance and seeing the giraffe standing just a few metres away from us with the lightning & thunder over Kruger was a special sight ! What a lovely place to live !

The next morning Freda would leave for a trip to Kruger with family, and Joey and I decided that we could spend another 1/2 day in the park as well before driving off to the airport
. Our flight was only leaving in the late afternoon.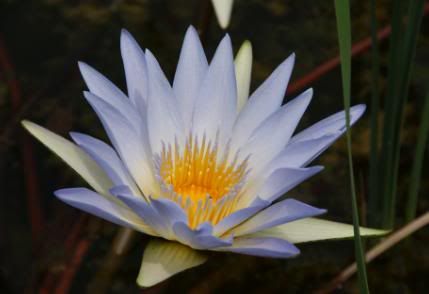 Animals seen so far : Lesser bushbaby - Vervet monkey - Chacma Baboon - Lion - Leopard - Elephant - Bushbuck - Warthog - Hippo - Wildebeest - Crocodile - Impala - Waterbuck - Nyala - Kudu - Water Monitor - Fruitbat - Giraffe - Zebra - Common Duiker - Steenbok - Buffalo - Spotted Hyaena - White Rhino - White-tailed Mongoose - Black Rhino - Scrub Hare. - Leopard tortoise - Reedbuck - Dwarf Mongoose - Slender Mongoose - Small spotted Genet - Black-backed Jackal - Chameleon - Cheetah - Banded Mongoose - Squirrel - Tree Agama - Plated Lizard - Klipspringer

---
to read previous parts of this blog click here
»