Naledi Lodges located in
Balule Nature reserve
History of Balule Game Reserve
The name "BALULE"
is the Tsonga (language of the Shangaan people )
word for "Buffalo"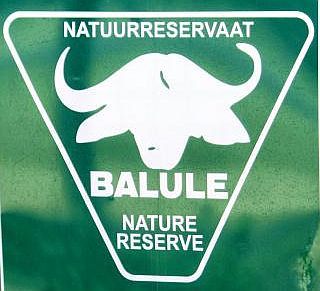 Balule Private Nature Reserve was established about 10 years ago and is made up of several individually-managed but unfenced reserves on both sides of the Olifants River.
Balule Private Nature Reserve consists of the Greater Olifants River Conservancy, Olifants West Game Reserve, York Game Reserve, Parsons Game Reserve, Olifants North Game Reserve and Grietjie Game Reserve.
Its fences got dropped in 1994 with the Kruger Park, adding about 140,000ha of veld for animals to traverse over. Timbavati and Umbabat dropped fences in 1988, and the Timbavati and Klaserie dropped their internal fence in 1992.
The Balule Private Nature Reserve lies to the east of Mica. This exclusive reserve of roughly 50,000ha borders the Kruger National Park.