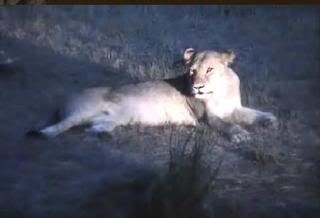 The Lioness sleeps at Elephant Plains, and, the Porcupine might be hiding in the grass at Nkorho!
Welcome to a new day of exciting wiildlife sights and sounds LIVE!  Please join us in dicussing what we see and hear at Nkorho (NK) and Elephant Plains (EP).  If you have questions about what you're seeing and hearing, post here for help from your fellow viewers.
Remember to note NK (Nkorho) or EP (Elephant Plains) in your post.  For off topic chit chat visit also the Watering Hole and/or Campfire daily threads.