Quiet day.
Submitted by Anonymous on Tue, 01/12/2009 - 5:27pm
Quiet day.
The silence remains. The waterhole is still very quiet.
Earlier 2 stag-somethings visited, I'm a bit unsure of what it was. Looked like Impalas but the horns confused me, Impalas have sort of crooked horns, but these guys had straight ones.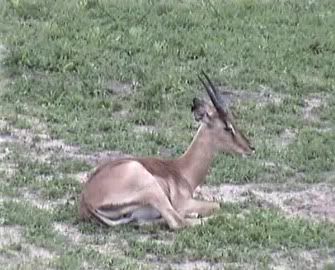 Can someone maybe identify?
And some birds visited, birds are not my strong side, have no idea what kind they are.
And right now, the only one at the waterhole is an Impala stag, he's been grazing. now he's resting.
And he's easy to recognize, he's missing a horn!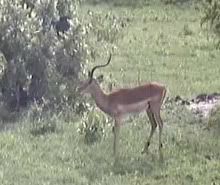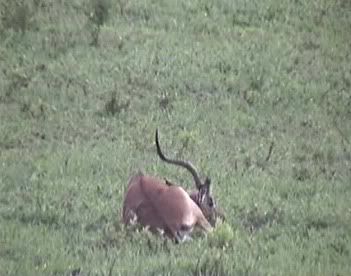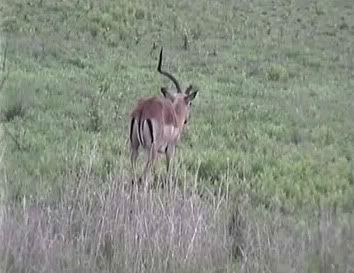 »