Rare appearance by one of Africa's most verocious animals at NK!
Submitted by Anonymous on Wed, 22/07/2009 - 2:32pm
Rare appearance by one of Africa's most verocious animals at NK!
Hi All
Thanks to Kru-kab bowser for supplying the daily sightings updates and to all the other members for their photos. What a fantastic way to start off the Monday with a visit from one of the most formidable carnivores in the bush. The Honey Badger is absolutely fearless and some have been privileged enough to witness this.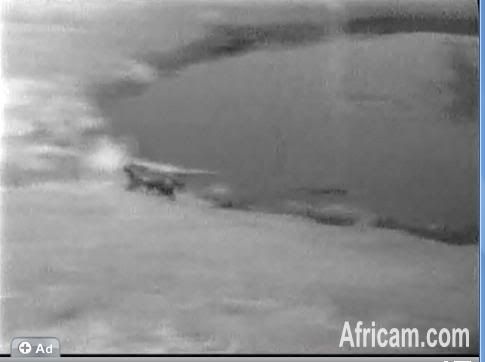 They have been seen attacking crocodiles, large pythons, buffalo, and I read an article about one fending off 5 lions. The tracker I used to work with said he feared and respected them greatly.
Other animals seen at the waterhole were Blue Wildebeest, Burchels Zebra, Common Duiker (in the photo, notice the strong pre-orbital glands under the eyes for marking territory), Elephant, Impala, White-tailed mongoose, Chacma Baboon, Warthog, Egyptian Goose.
Here is a good video www.africam.com/wildlife/africanharrierhawkgiraffeandnyalaep showing the African Harrier Hawk (I must get up to date with my new names, I still call it a Gymnogene) which you don't see every day. It's a highly specialized raptor with a "knee" joint that is able to flex backwards at 40 degrees. This enables the bird to insert its leg into holes in trees, including ones in which species such as barbets and woodpeckers are nesting, to extract prey. It often hangs upside down beneath weavers nests or the enclosed nests of swallows to tear them open and rob them, hence it's vigorously mobbed by small birds. There is also a brief visual of a sub-adult Nyala which is an antelope you don't see everyday in the Sabi Sands. Adult males and females look completely different. The adult male has a mane of long hair running from the top of the head to the root of the tail, and when two of them are in conflict this is raised, which looks very impressive.
This is a very busy time of the year to see critters so remember to keep up to date via twitter www.twitter/africam to get all the latest sightings and news.
Happy camming and chat later,
Josh
»