Spotted Hyaena - did you know
Submitted by Anonymous on Wed, 22/07/2009 - 9:45pm
Spotted Hyaena - did you know
---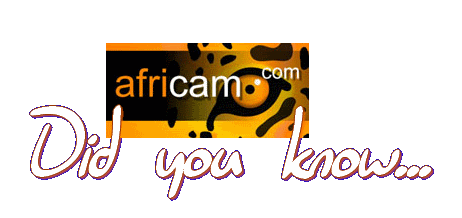 Crocuta crocuta
although they look like dogs, are more closely related to cats than to dogs.
females are larger than males and dominate them.
females in general remain with their natal clan for life,males leave at about 2 years and become nomadic before settling in another clan
will breed all year round and almost always give birth to twins. If both of the twins are female, one usually kills the other.
cubs have a black/chocolate brown coat for about 3 months and live on milk alone from 6 to 9 months, then they will begin to take solid food and are weaned around 14-15 months.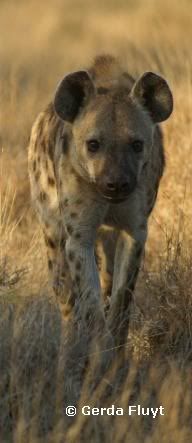 in contrast to e.g. lions, female spotted hyaena only suckle their own cubs.
can sprint at 60 km/h and keep up a speed of 40 to 50 km/h over 4 or 5 km.
may cover 40 km in a night.
are skillfull hunters and will get more than 70% of their food from their own kills.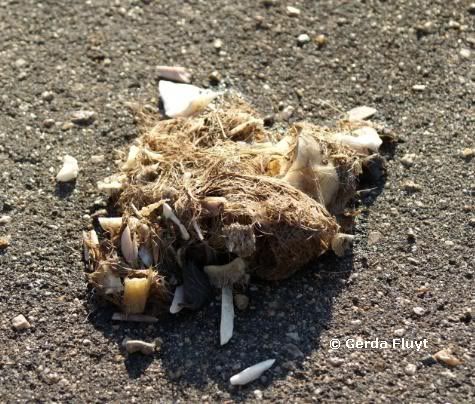 can digest skin and bones, the only parts of prey not fully digested are hair, hooves and horns; these are regurgitated. (see picture)

droppings are chalky white due to the high mineral content of the bones they consume.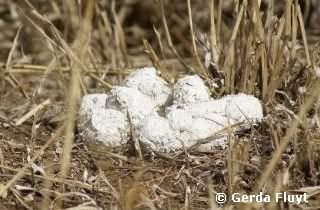 female have genitalia which look identical of that of the male.
are considered the most sociable of the carnivores.
Watch a video of Spotted Hyaena at their den in Kruger National Park
[video]
References 

Wild Ways – Peter Apps 

Beat about the Bush – Trevor Carnaby
Safari Companion - Richard D. Estes
Behaviour guide to African mammals - Richard D. Estes
Kingdon Field Guide to African mammals - Jonathan Kingdon

---
»