Streaming cam pic - Sunday 24th February 08
Sat, 23/02/2008 - 11:59pm
#1
Streaming cam pic - Sunday 24th February 08
    ~~~~ Welcome to a new day of enjoyment at NK & EP~~~~
Sun, 24/02/2008 - 7:46pm
#5
EP 13.56  Something very interesting down there...
EP 14.00 Leaving so soon?
EP 14.35 No. Came back and almost got trunk stuck in a bush.
EP 14.40 Mom shows how to shake and push at a tree, ears flapping, to get it to give little ellies some more delicious fruits...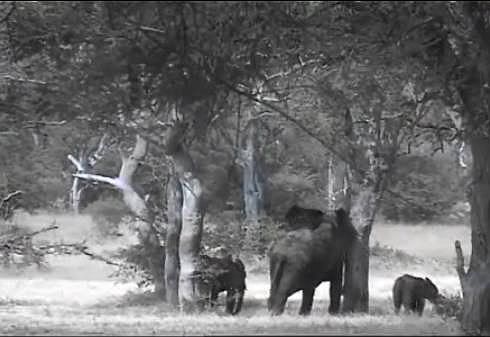 (There is a blue tree in the background, have no idea why it came out blue... lol!)