Streaming Cam Pic's Sunday May 18 2008
Sun, 18/05/2008 - 12:10am
#1
Streaming Cam Pic's Sunday May 18 2008
Welcome everyone! Remember to label your pics NK for Nkorho and EP for Elephant Plains....
Sun, 18/05/2008 - 11:13pm
#2
NK about 11pm unknown critters
very skittish kept drinking at same spot, running to rt, then  returning to drink again a few times. 
up by the skull came in from the left.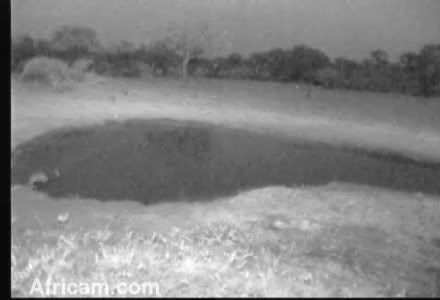 think the last one is hyena