Streaming Cam Pictures - Saturday, 14 June 2008
Sat, 14/06/2008 - 12:09am
#1
Streaming Cam Pictures - Saturday, 14 June 2008
Streaming Cam Pictures,
Saturday, 14 June 2008
Please label your posts NK for Nkorho and EP for Elephant Plains

Sun, 15/06/2008 - 10:13am
#2
EP zoomer caught the Green Wood-hoopoe on cam at 11:04. Thanks to Aquila's video I could save a few pics of it, though very blurry it is still recognisable.
Look at the length of the tail
On this pic you can see the white spots on the side of the tail.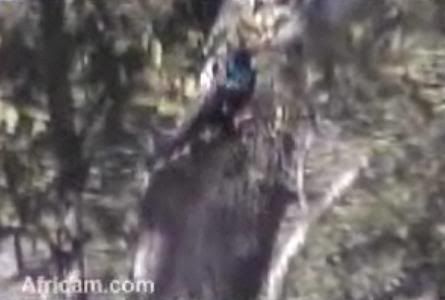 Good pic of it in profile, see the two white spots of the white wing bars. You can also see the red decurved bill from it's former name Redbilled woodhoopoe. Due to the bottle green head and back the name was changed to Green Woodhoopoe