Kruger National Park 2013
Submitted by Ingwe on Tue, 22/10/2013 - 12:19am
Kruger National Park 2013
The Beginninig - 27 - 29 September, 2013
I am excited about this trip. 2013 was not supposed to be the year for Africa and it was planned very late which somehow makes it even more special
The flight is 16 hours, direct from Atlanta, USA to Johannesburg. I was surprised at how "not terrible" it was. I had imagined it would be just awful and it was quite the opposite. Even though it was a full load, it was comfortable and the time seemed to pass by fairly quickly. It seems very popular, which surprised me, and for the most part the accents I heard were American. I only heard a couple of American accents while I was in the KNP so I wondered where everyone was going. Nosy. I am nosy.

We picked up the car with no problems and headed for eMalahleni (formerly known as Witbank). It is about 5pm CAT time and we have been on the road now for just over 24 hours. I'm guessing it is close to 80 miles to eMalahleni and we arrive at about 6:30pm (ish). There is a nice Mall and even better, a restaurant that we enjoy called The Ocean Basket. Nice fish is in short supply in Oklahoma and we had a very delicious dinner, kingclip for me and kingclip and calamari for The Hubby. The hotel is close by, and a shower plus a comfy bed sounds pretty good right now.
It was a good night at the Stay Easy, (really, who makes up these names?) another shower and a nice breakfast. We head back to the Mall to meet our friend Gillian and do our grocery shopping at Woollies. Woollies (Woolworths - known in the UK as Marks and Spencer) has the most wonderful food department. The only thing I can think of to compare it to in the US is Whole Foods, without the hippies. We pick up a trolley load of goodies to keep us going, fruit, veggies, some lamb chops, boerwors, rusks etc., and hit the road again, this time heading for Nelspruit where we will have lunch. Lunch is at Halls in Nelspruit - it is a favourite from when the kids were small to go to the Wimpy, but today we eat in the little coffee shop inside the Hall's farm shop.
At last, it's the last leg of the journey to the gate at Malelane. On the way, there are 2 "stop and go" moments with traffic lights. The sign says to be prepared to wait at least 20 mins at each one but we get through them both without stopping and finally we are here. On the bridge at Malelane, I have that lovely feeling in my tummy that I get every time I enter the park and I feel sorry for the people crossing in the other direction who are leaving. I hope they had a great adventure. Mine is just about to begin.
Before we arrived at the gate we followed this "vehicle" for quite some time before he was pulled over. I feared he would topple if the wind blew just right.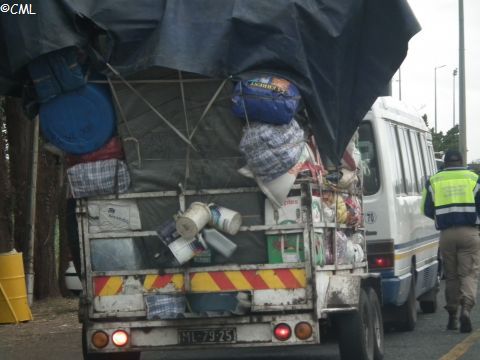 Keith and Gill at Halls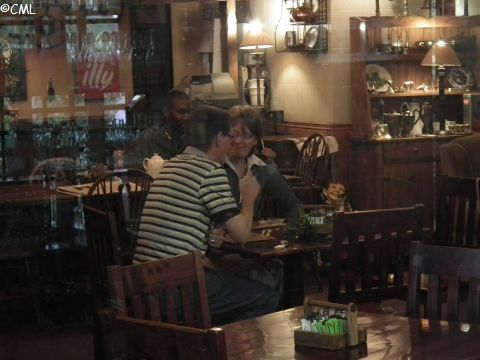 From the Malelane bridge
There was a lot of activity in the water. It was cold and a little damp and the fish must have been everywhere because there was a lot of crocs and birds all fishing. The birds just stepping around the crocs.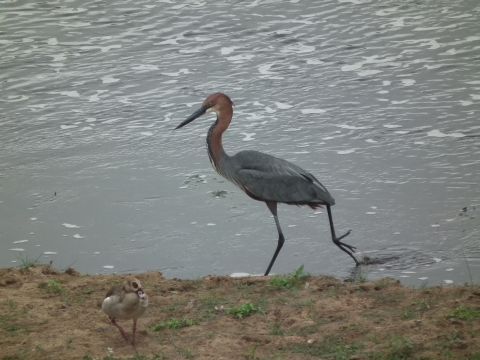 Shortly after this there was a bit of an oops. We stopped and Gill stopped behind us, a third car didn't stop and went right up Gill's rear. Apart from this person having children in the car, unbuckled, going too fast, she also had no insurance, and to make things worse, Gill was unable to lock her car after the accident.
This was a bad start and we were all feeling (especially poor Gill) a bit like this wet little vervet.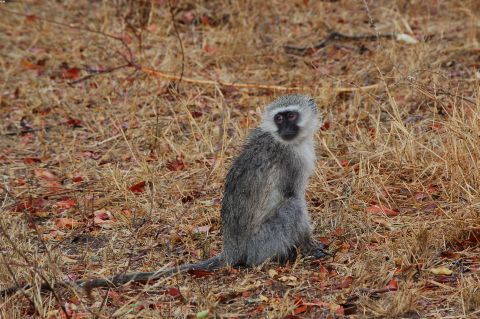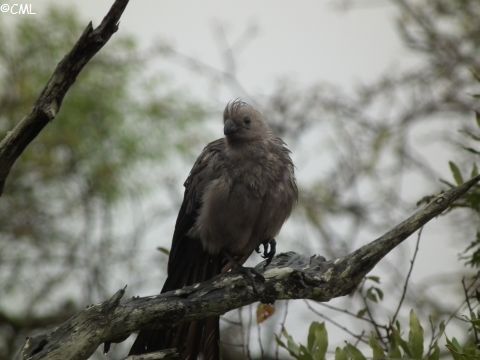 I think lady "withnoinsurance" heard the "G'waaaaaay" because after numbers and ID's were exchanged, she took off as though an elephant was behind her.

A little bit further we found this fellow, on a mission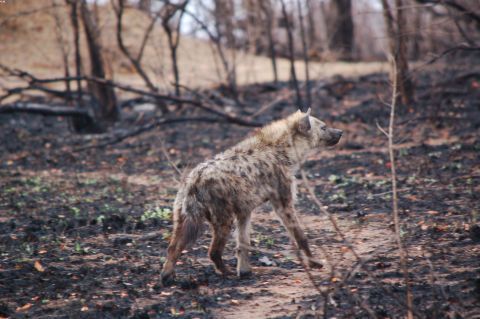 the ground was freshly burnt, you could still smell the smoke in the air.
Hello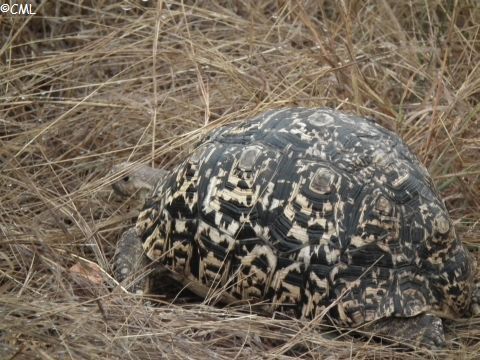 I do wish you could smell this picture , it was delicious.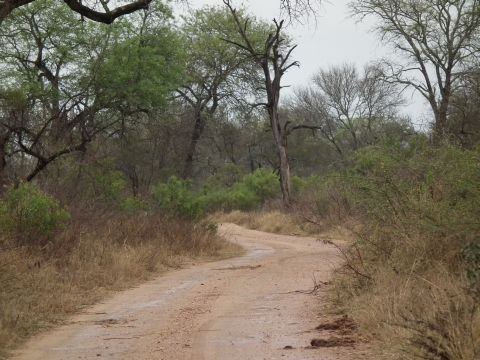 Because of the car incident we decided to head to camp and regroup a bit earlier than we might have, but as it turned out it was almost gate closing time when we got there. We will stay at Biyamiti tonight - a very small camp, where we have a hut with a view of the (almost dry) riverbed.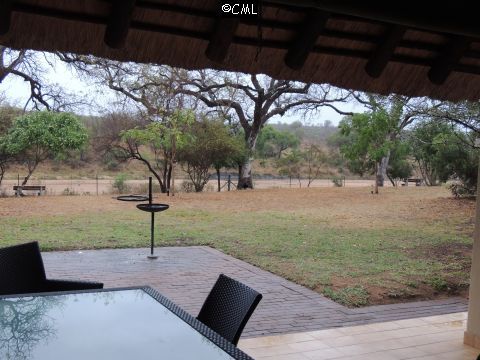 While Gill and Keith went to the office to see what they should do about reporting the accident for Gill's insurance, I went to look at the river. Day = Made.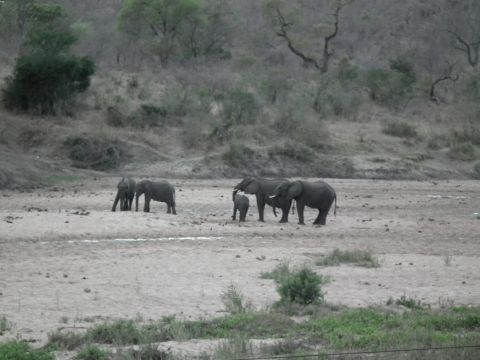 The light is failing but I can't even express how lovely it was to watch these giants disappear into the gloom. Hehe, the little one was terribly brave and charged a flock of guinea fowl before they left
Steak pie, veggies, homemade muffins for dessert. Lights out.
Sightings - Hippos,crocs, herons, darter, kingfisher, bateleur, hyaena, impalas, duikers, vulture on nest, kudu, honeybadger, giraffe, ellies, bushbuck, tortoise.
Thanks for reading, I enjoyed sharing. The next installment will follow shortly